Submitted By: admin on January 30, 2019
1
0
2015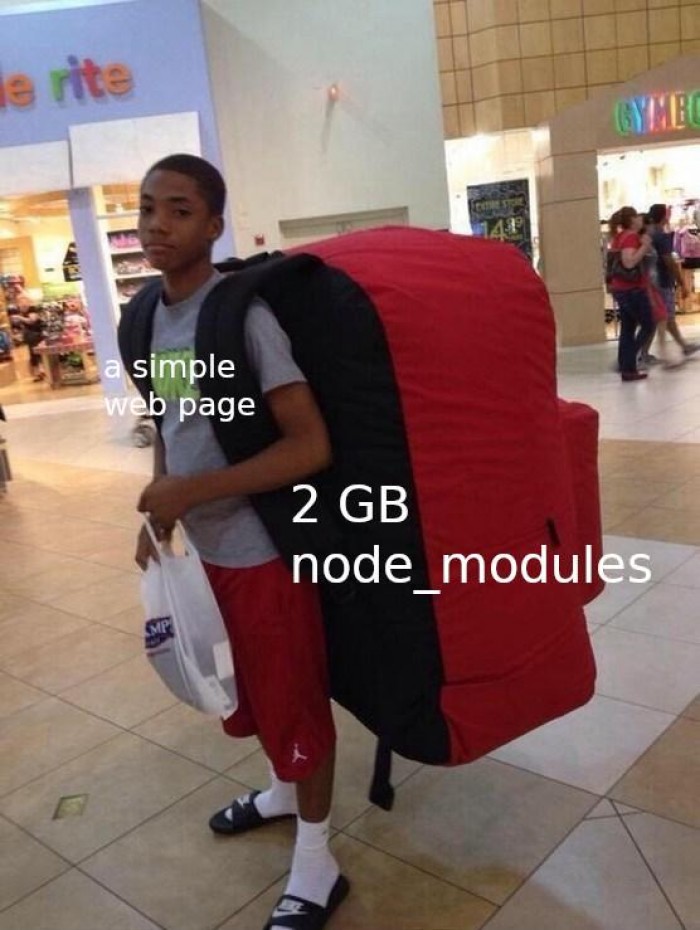 Source: www.reddit.com
We have a code that is around 16MB but when npm ci is executed, the total size goes up to ~200MB.
- ycharintaulacta
Submitted By: admin on July 3, 2018
6
0
1608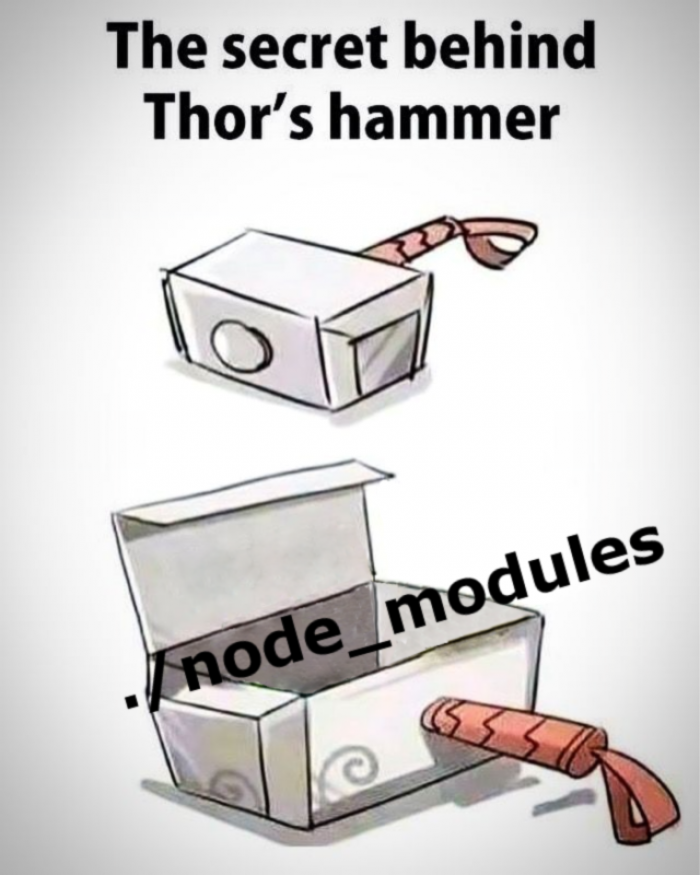 Source: www.reddit.com
https://medium.com/@jdan/i-peeked-into-my-node-modules-directory-and-you-wont-believe-what-happened-next-b89f63d21558
Submitted By: admin on April 9, 2018
5
0
1196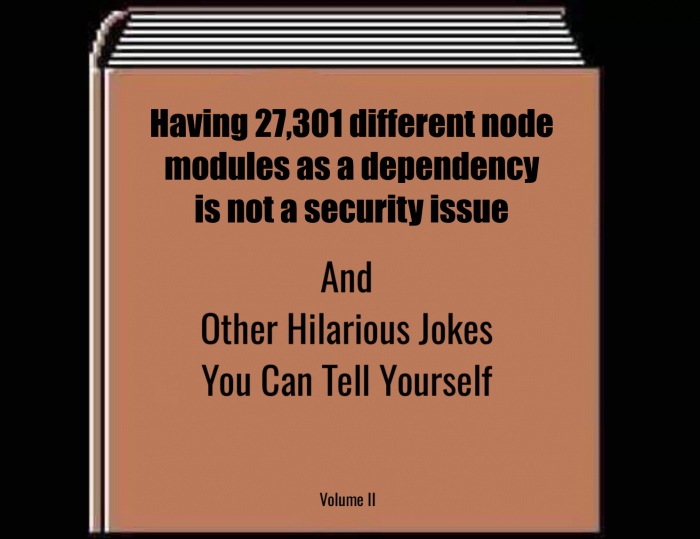 Source: www.reddit.com
I don't like the language, I feel it's a bastardization of a proper language with insecure typing and scope, but it's hard to argue with its wide spread use. I just wait, hopefully, wistfully, for the day I can properly do WASM without incompatibility issues (aside from EoL browsers or ones that haven't seen a meaningful update in more than a year).
- Feynt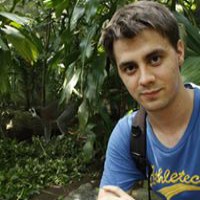 Submitted By: Florin on November 7, 2016
3
0
3693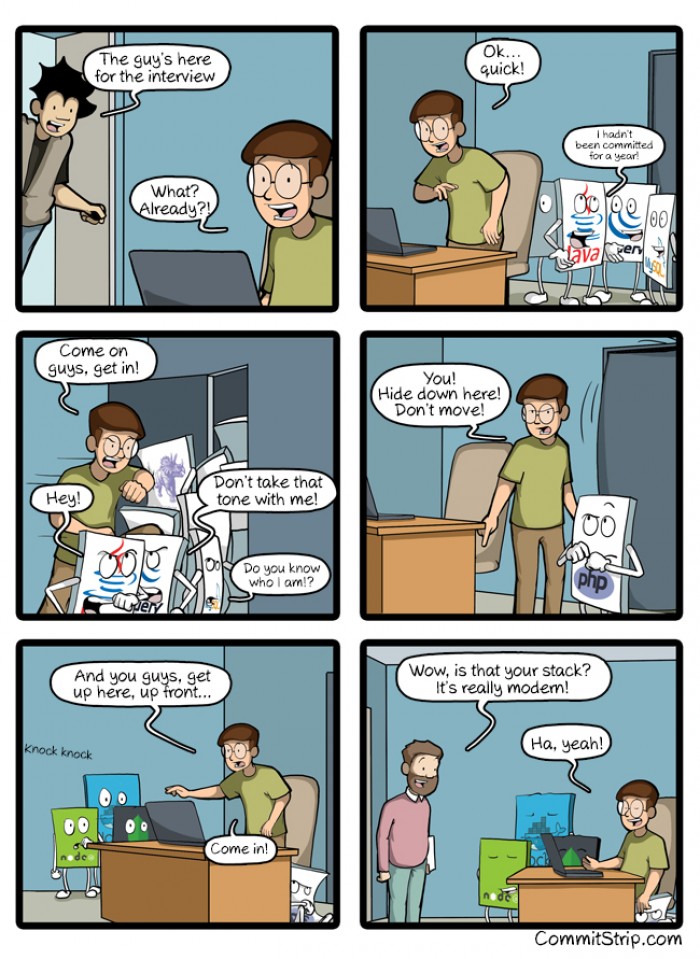 Source: www.commitstrip.com
lol, there's always some horrifying PHP code hiding somewhere...
source: http://www.commitstrip.com/en/2016/11/03/hide-this-code-that-i-dare-not-see/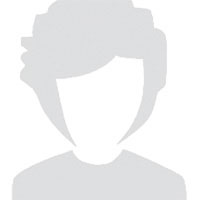 Submitted By: Anonymous on November 4, 2015
0
0
2068
bundle_install-npm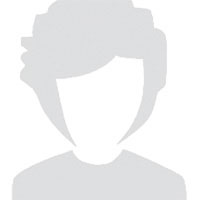 Submitted By: Anonymous on July 7, 2015
1
0
2150