Submitted By: admin on June 8, 2018
5
0
3365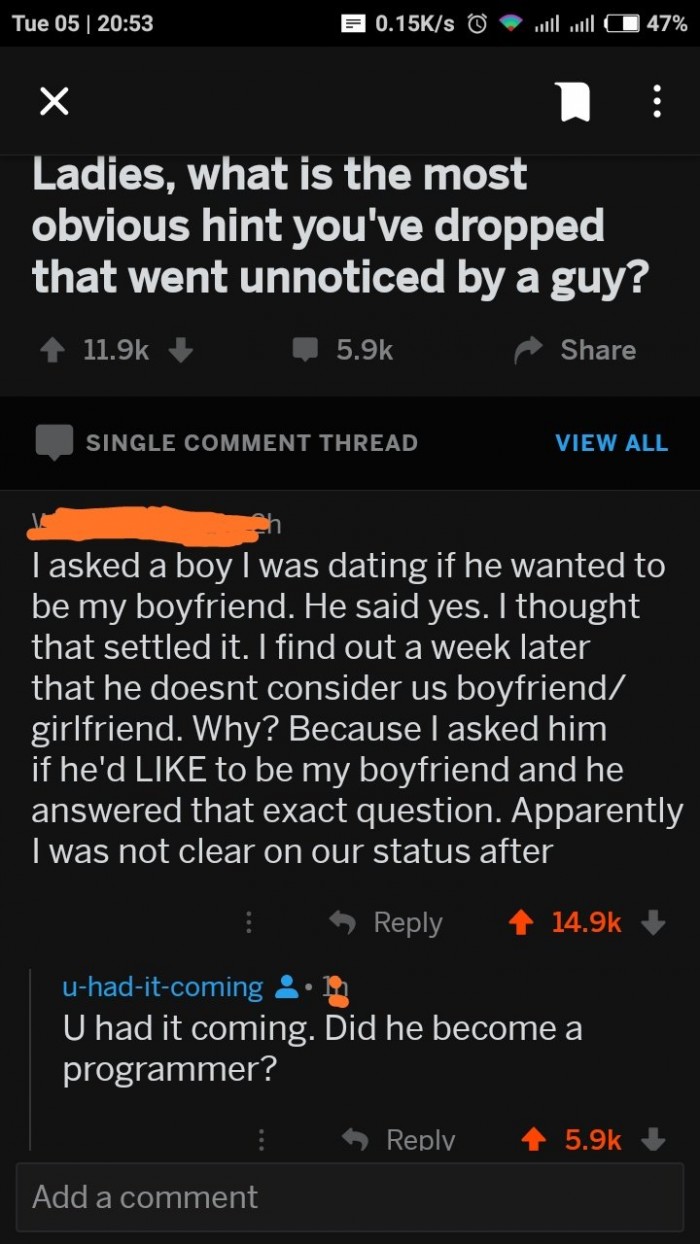 Source: www.reddit.com
A programmer was pregnant. Her parents asked whether it was a boy or a girl. She said yes.
- Tomarse
Submitted By: admin on January 5, 2020
1
0
4955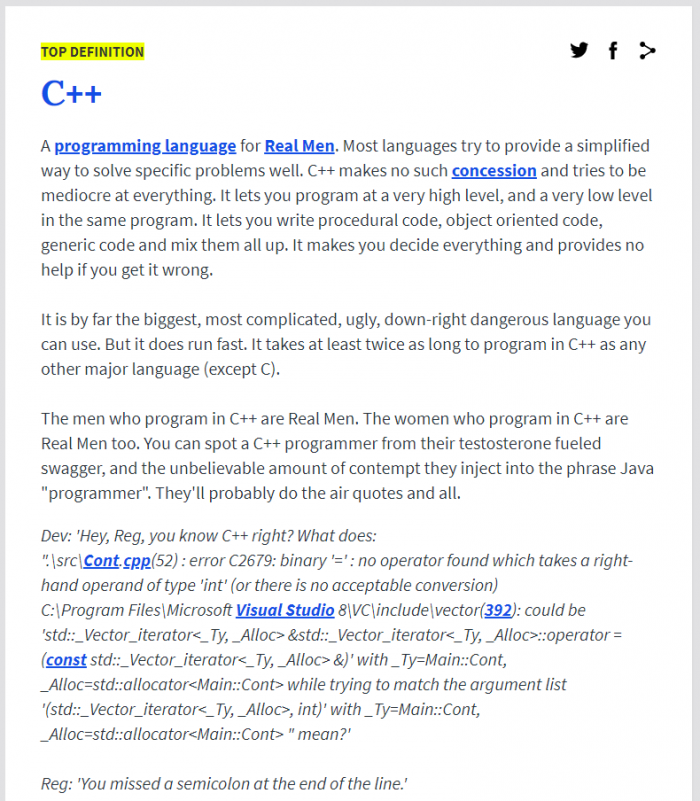 Source: www.reddit.com
My favorite saying from one of my profs was, "C gives you the opportunity to shoot yourself in the foot, C++ gives you a shotgun."
- SapphireZephyr
Submitted By: admin on January 6, 2020
1
0
4263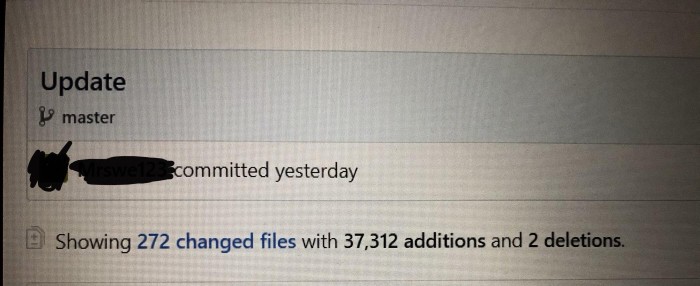 Source: www.reddit.com
Update