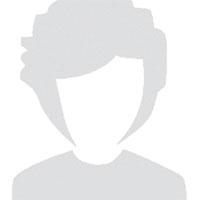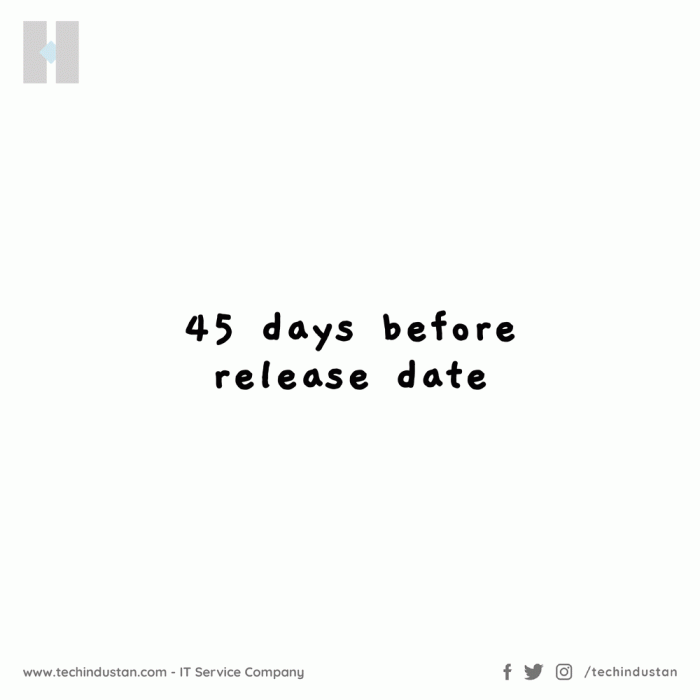 Source: www.instagram.com
Things that never happen at tecHindustan.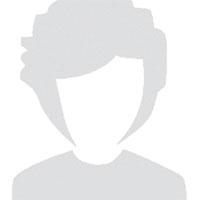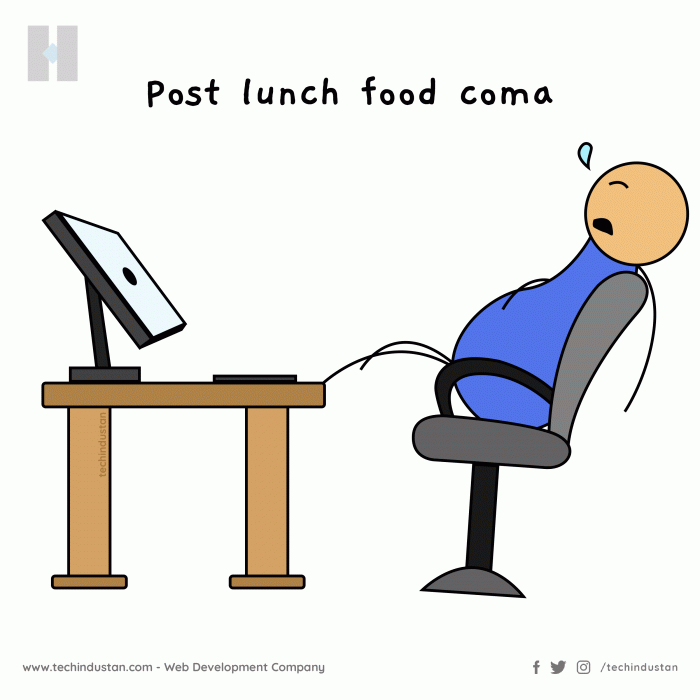 What would your excuse be if you are caught sleeping at work?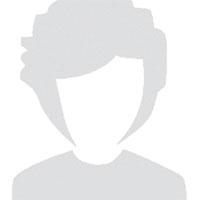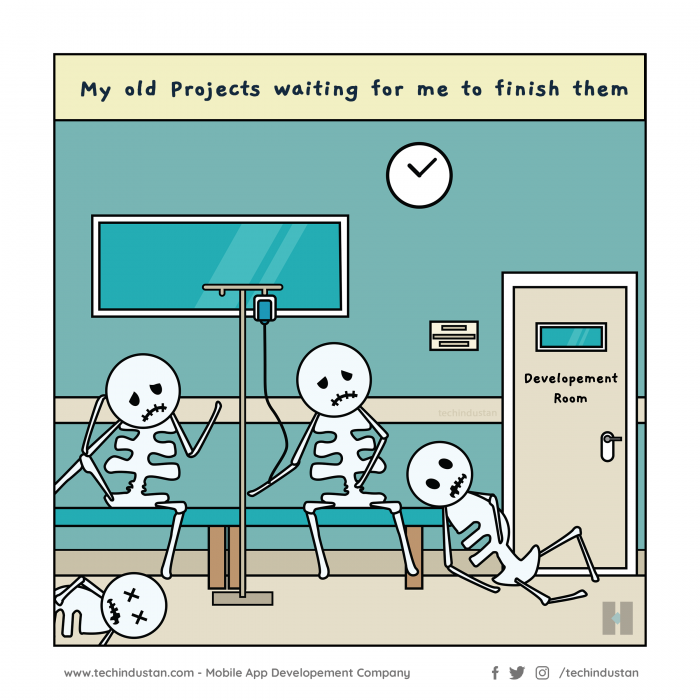 Source: medium.com
See you someday!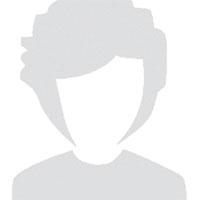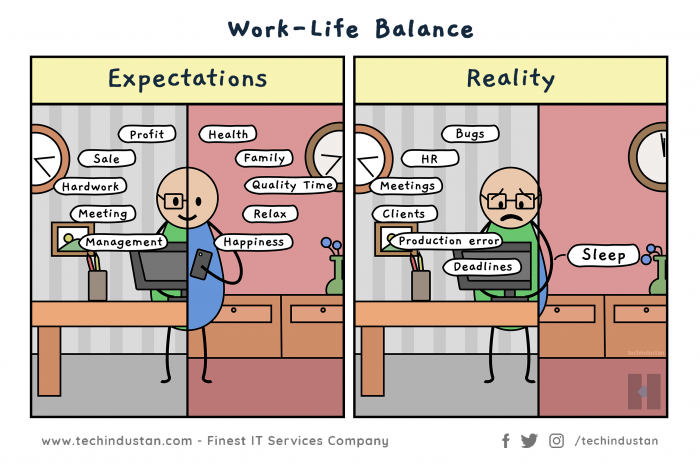 Source: www.facebook.com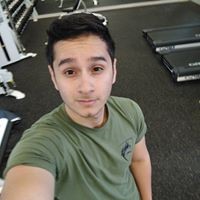 The 5 reasons why you should become a coder! $$$$ If you are on the fence about being a computer science major think no more. These reasonings will help solve all your problems.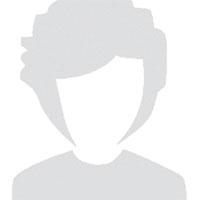 Submitted By: Anonymous on October 19, 2016
1
0
4416
Source: youtu.be
About 20 percent of devs now work from home. You can't say you wouldn't do the same. xD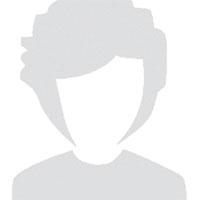 Submitted By: Anonymous on September 27, 2016
2
0
10070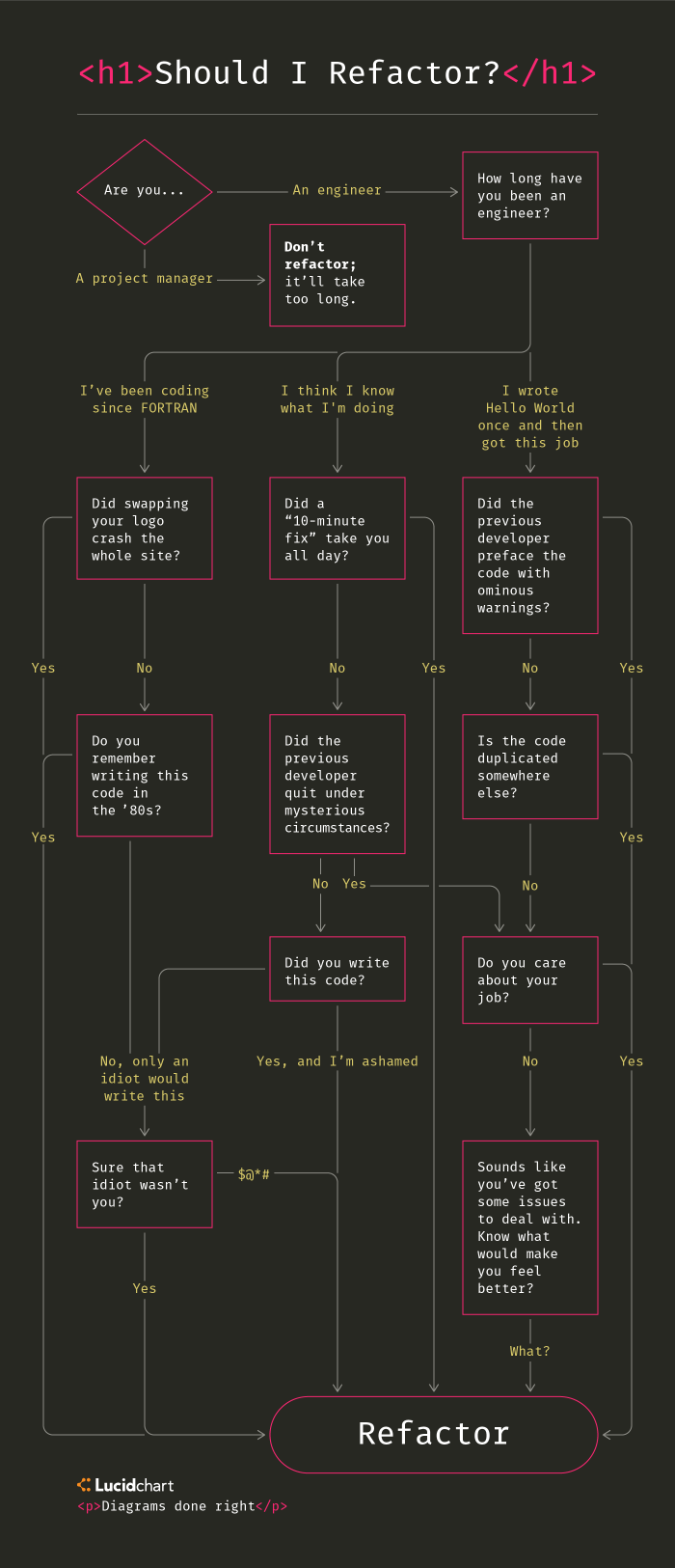 Source: www.lucidchart.com
Is there code? ---- yes ----> Refactor