Submitted By: admin on May 31, 2018
6
0
671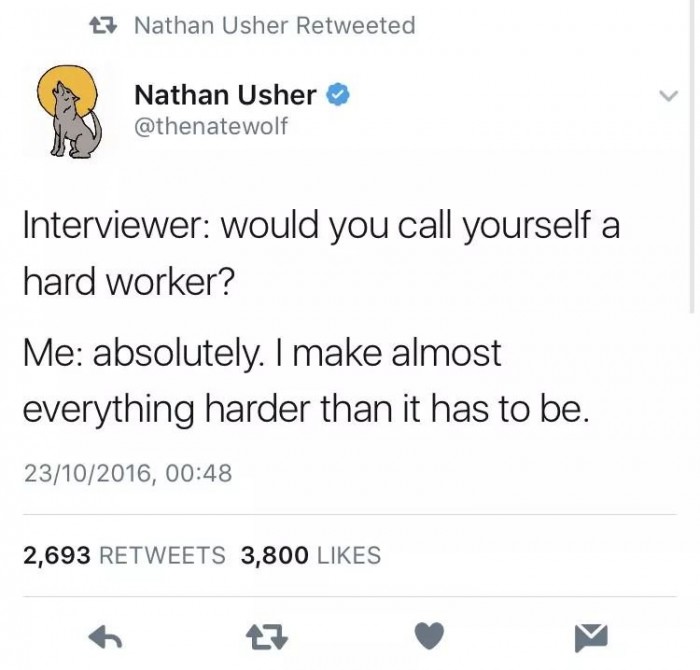 Source: twitter.com
absolutely. I make almost everything harder than it has to be.
Submitted By: admin on May 15, 2018
7
0
329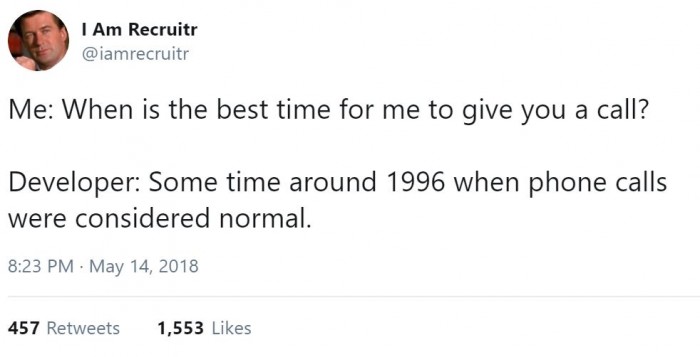 Source: twitter.com
Developer: Some time around 1996 when phone calls were considered normal.
Submitted By: admin on April 13, 2018
4
0
539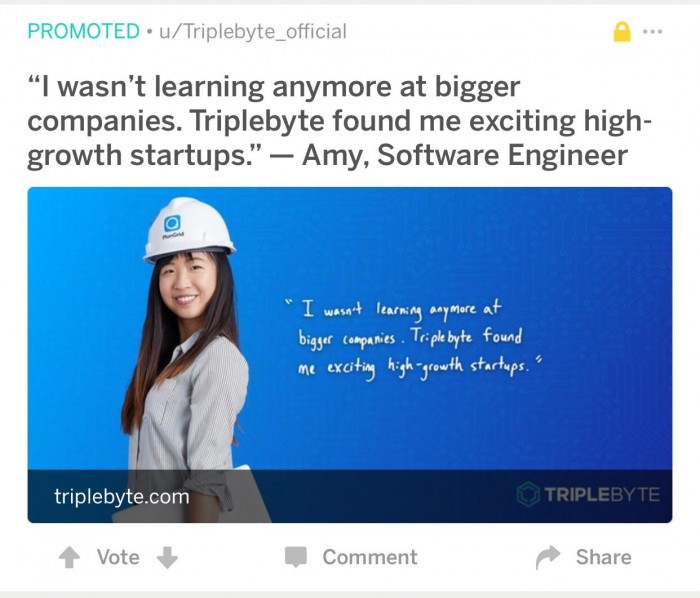 Source: www.reddit.com
I'll take the risk of death and/or dismemberment on an oil rig over having to do PHP.
- shosuroyokaze