Submitted By: admin on March 10, 2018
2
1227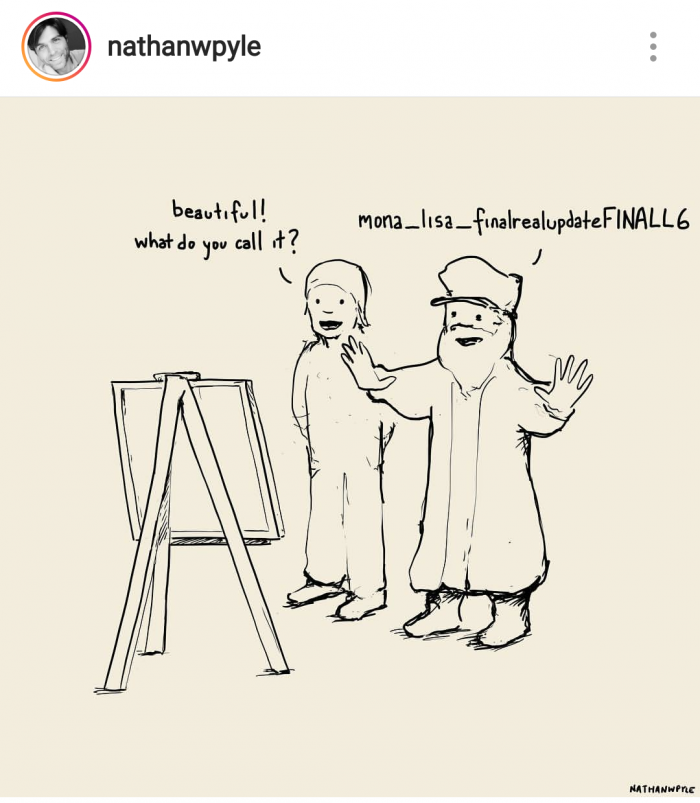 Source: www.instagram.com
These sorts of naming schemes are especially common in things like audio engineering where everything is perpetually a work in progress and there's not good version control systems.
mix_rev8_final_vocals_up_last_final4_version5_last
I experimented with using git for keeping version history tidier. Unfortunately, those projects can be huge (100's of gigs), so using git also takes up a lot of space.
- cbbuntz