Submitted By: admin on April 19, 2018
0
0
680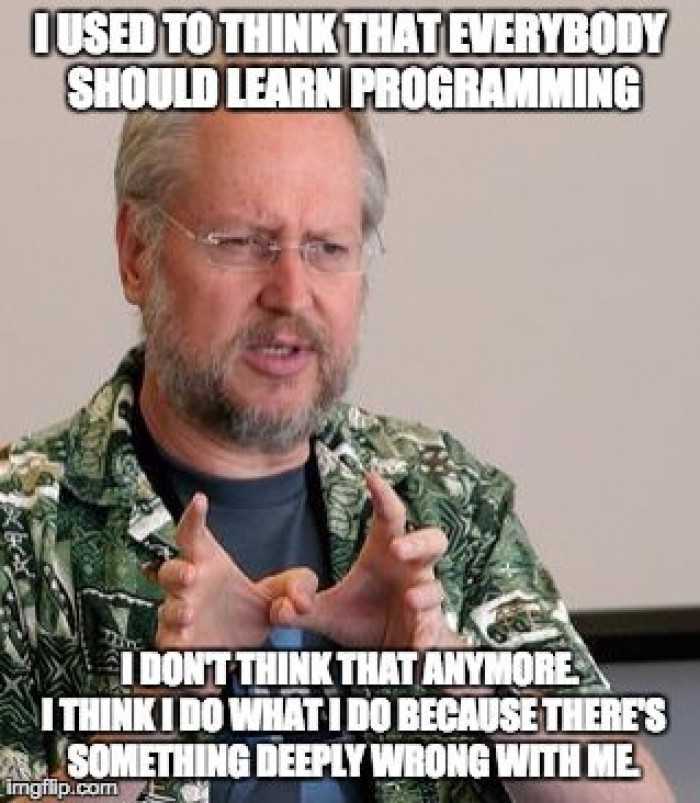 Source: www.reddit.com
"I used to think that everybody should learn programming. When I first started learning –thinking about how to organize the world in terms of data structures and algorithms– I thought, "Wow, this is such an amazing way to organize information. Everybody should learn to do this!"
I don't think that anymore.
I think there has to be something seriously wrong with you in order to do this work. A normal person, once they've looked into the abyss, will say, "I'm done. This is stupid. I'm going to do something else." But not us, 'cause there's something really wrong with us."
- Crockford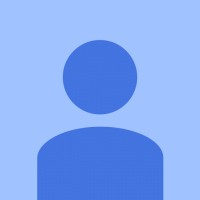 Submitted By: dan-daran on March 8, 2017
2
0
1122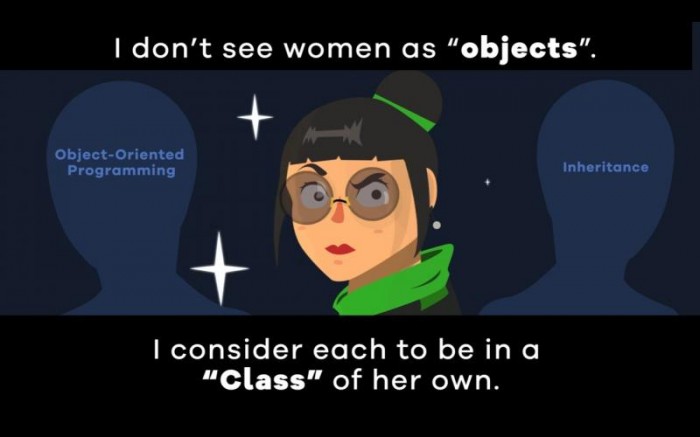 Happy International Women's day to all female programmers!!!

See full vid (where the pic is from) here: https://www.youtube.com/watch?v=8aCMpJMzGgE
Submitted By: admin on March 7, 2017
1
0
3616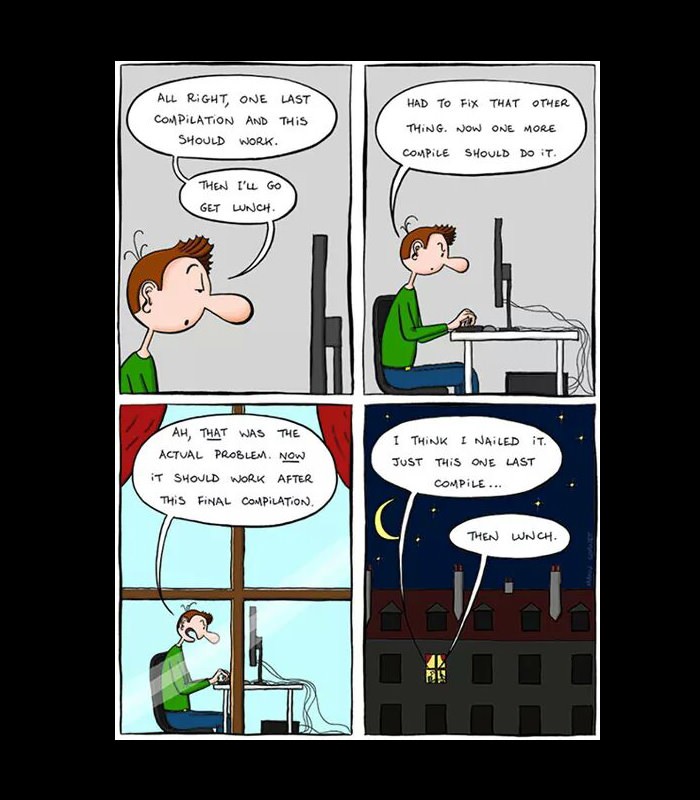 Source: media02.hongkiat.com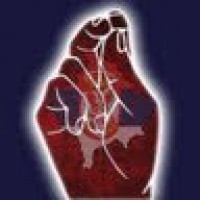 Submitted By: r0073rr0r on March 6, 2017
1
0
1768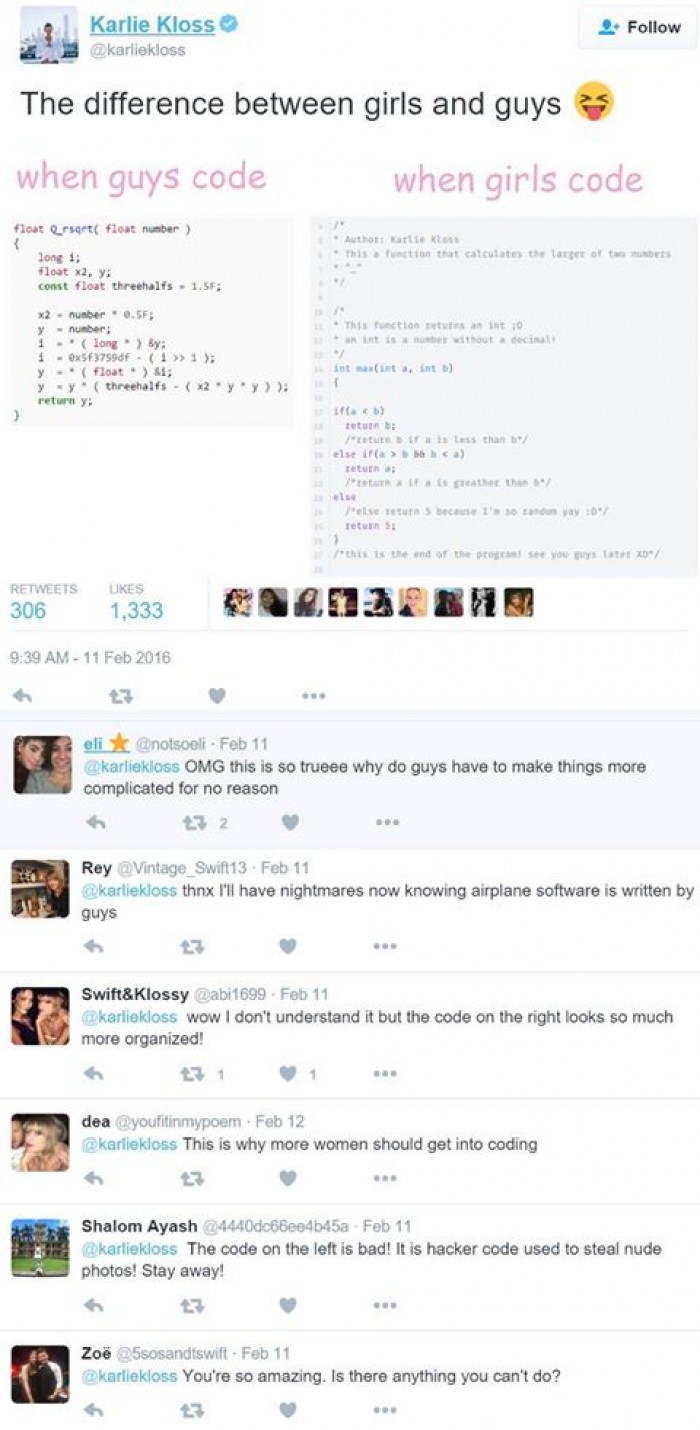 Source: skillprogramming.com
Submitted By: lala-land on March 6, 2017
5
1
1598
Source: KnightSpear
'Real' Programmers will Understand these Jokes...
Submitted By: admin on January 6, 2017
3
0
3433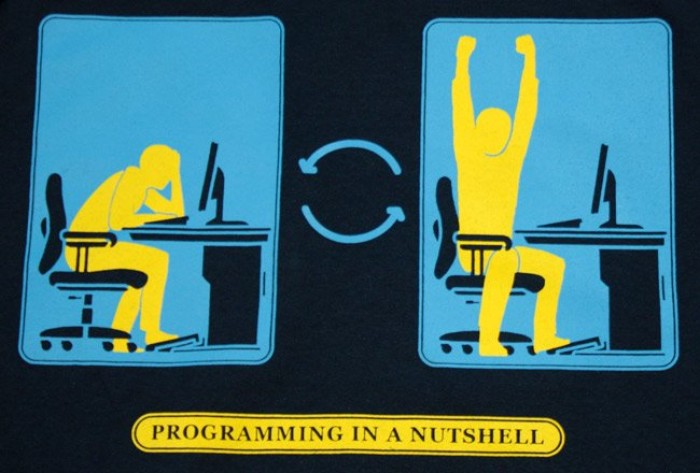 Source: https://twitter.com/ewoudwerf/status/817339814584393730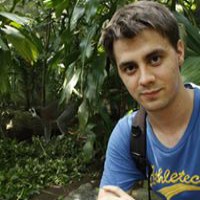 Submitted By: Florin on November 19, 2016
2
0
2805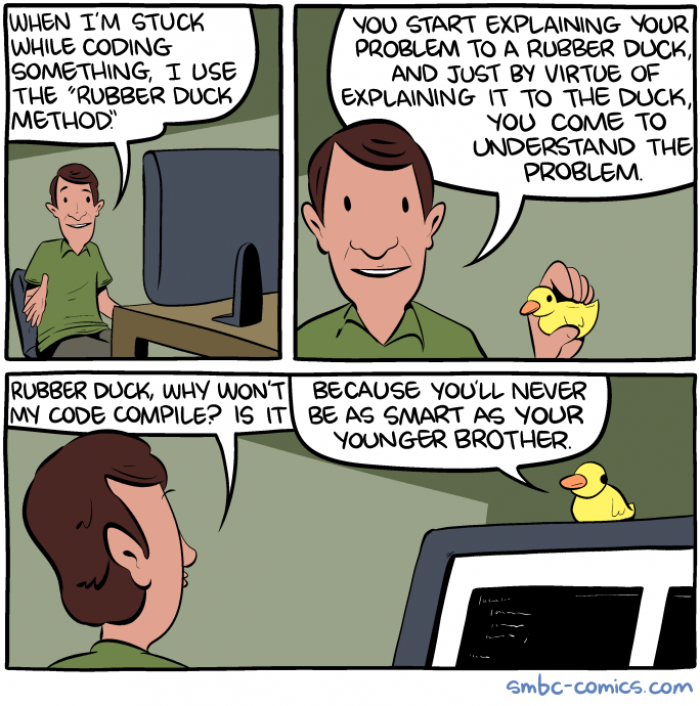 Source: www.smbc-comics.com
http://www.smbc-comics.com/comic/the-rubber-duck-method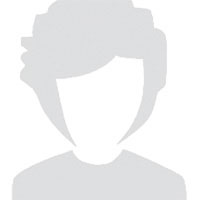 Submitted By: QluPreX on October 5, 2016
0
0
2390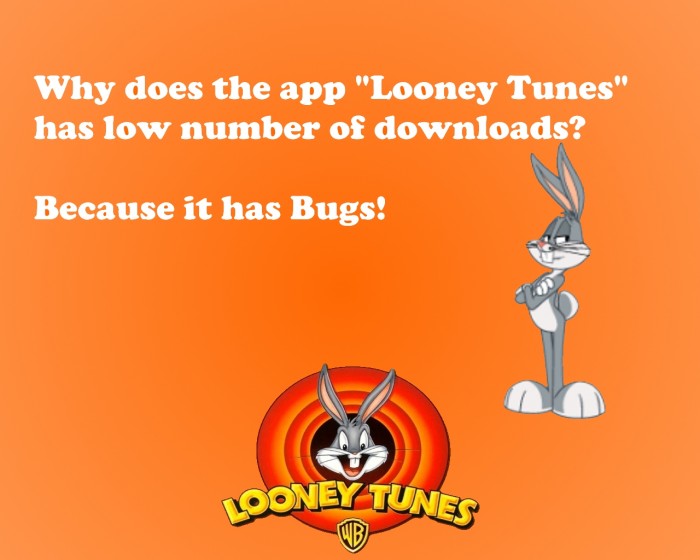 A friend of mine thought of this!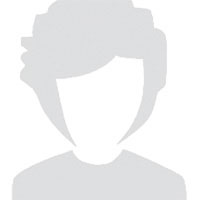 Submitted By: Anonymous on February 25, 2016
1
0
1398

If you're going to San Francisco...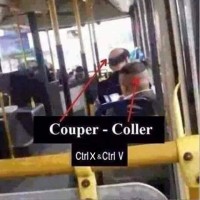 Submitted By: bexandre on January 2, 2016
3
1
1766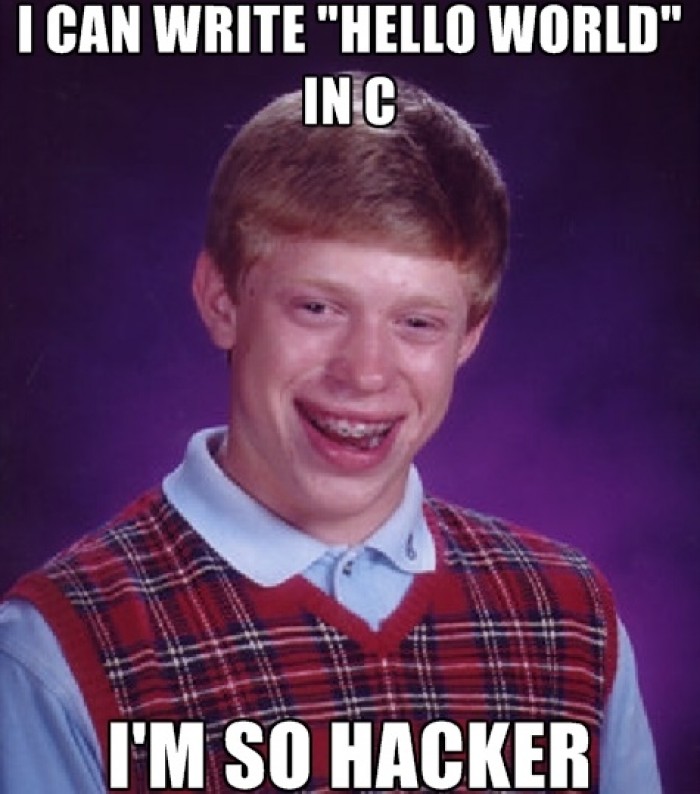 I'm so hacker
Submitted By: admin on December 3, 2014
25
0
8718

If Programming Languages Were Weapons
Submitted By: admin on November 16, 2014
12
0
6847
programming in a new language