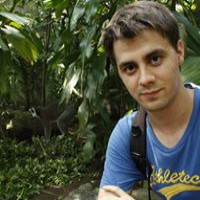 Submitted By: Florin on December 22, 2016
4
6551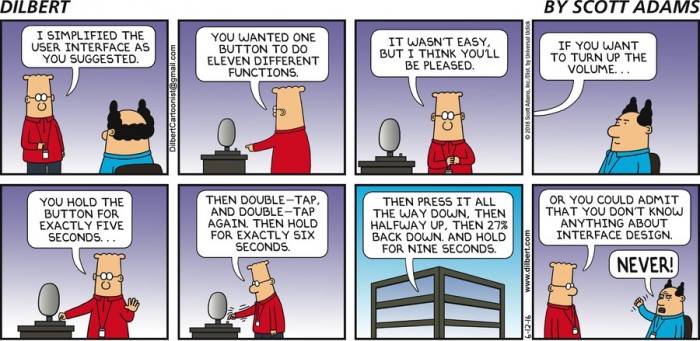 Source: dilbert.com
Reminds me of the iPhone home button...
On contact - TouchID.
Single press - Wake (when locked). Home (when in app). Go to first page (when on another page on the lockscreen).
Double press - Apple Pay (on lockscreen) Multitasking (elsewhere).
Triple press - Accessibility.
Long press - Siri.
Double tap - Reachability.